358 Wire Mesh Fencing
Barnfield Children Centre - Burnt Oak London
Client Requirements
Upgrade perimeter fencing and install high security gates to protect allotment area.
JDC Solution
Install a new 3 meter high 358 welded mesh perimeter fencing system with mathching single leaf pedestrian gates and double leaf gates. Additionally we install a security system.
Testimonial / Reference Letter
"The area is now very secure and I would like to thank yourself and the team for the great job you completed within budget and on time."
Naomi Ellenbogan – Children's Centre Manager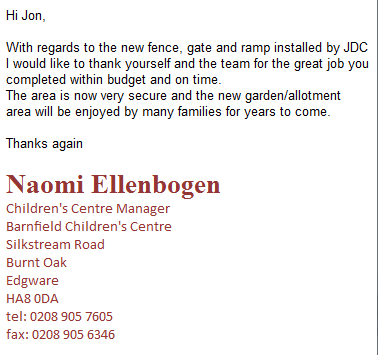 The Fencing Contractors you've been looking for
At JDC Fencing we'll go out of our way to provide the best value-for-money solutions to your fencing needs.
Call us now on 01277 822 179 or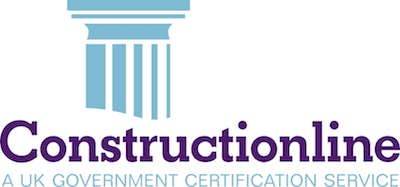 JDC Fencing
8 Harper's Lane
Brentwood
Essex
CM15 0RL